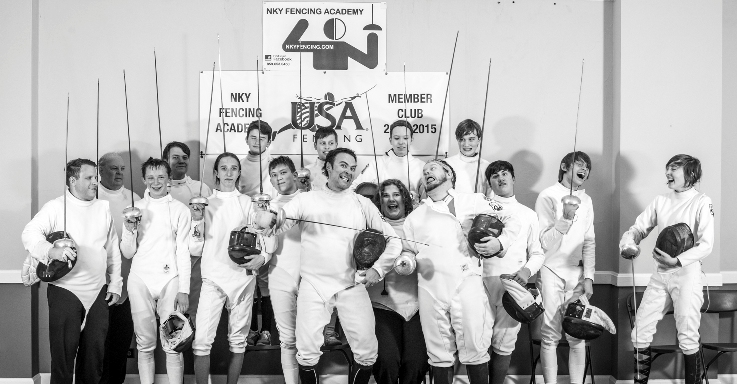 We are a fun bunch. Now that we have our own salle, our club is stepping up our epee game, becoming more competitive! We will, however, remain the friendliest and most welcoming club around! Guarnateed! We'll open our home to you, and then stab you with the biggest smile on our face. Because, that is what we do.
We stab people for fun.

Amazing light. Fantastic wood floor. Eight electronic scoring strips with triple VSM display per strip. Did we mention that our salle is above a coffee shop and a rum distillery!? Can it get any better than this? Best fencing facility around!
Our studio is also available for leadership workshops, fencing birthday parties and similar events. Contact us for more info.
Contact us